Activities in Muskoka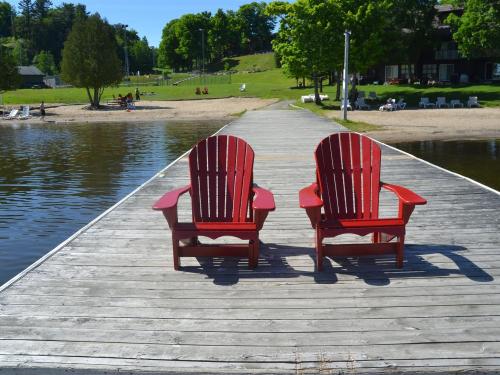 All the fun and adventure that Muskoka has to offer is right at your doorstep at Hidden Valley Resort. There are endless ways to spend your day on site or in town.
In the summer, the beautiful sand beach and refreshing Peninsula lake offer fun in the sun with activities like hiking, canoeing, horseback riding, world-class fishing, biking, premier golfing and volleyball. If a day of leisure and indulgence is in order, take a nice afternoon stroll through the local town of Huntsville and explore the quaint little shops and restaurants.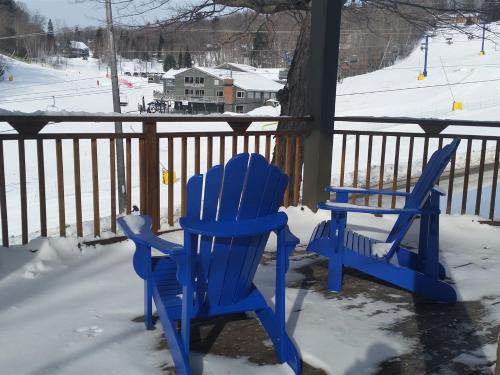 As winter approaches, the beauty of Muskoka is not forgotten, but rather transformed into a dramatic winter wonderland. Enjoy a wealth of exciting winter recreation nearby, including down-hill and cross-country skiing, snowboarding, snowmobiling, tobogganing, and ice skating at the Canada Summit Centre in Huntsville.
Whatever your energy level or thrill for excitement—fast paced or easygoing—you are sure to find something that captivates you at Hidden Valley Resort. Set aside some playtime or relaxation time and discover the abundance of year-round activities offered at Hidden Valley Resort as well as in Muskoka. Please note, there is a nightly $10 (plus tax) Resort Fee that will be added to your room account during your stay.
Winter Activities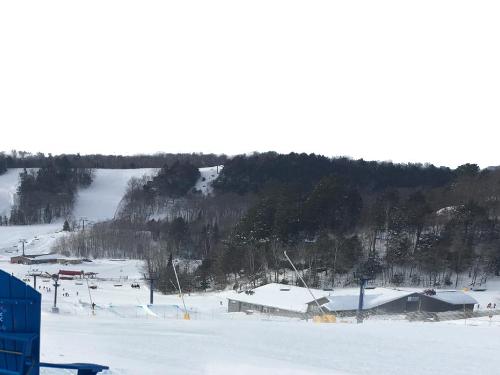 Like to Ski or Snowboard? Hidden Valley Resort is the only lakeside skiside Resort and your prime Ontario ski destination, and conveniently located right next to Hidden Valley Highlands Ski Area, where thier slopes have some of the best family-friendly skiing and snowboarding terrain in Ontario.
Exciting events, pristine snow conditions and modern ski resort facilities await you at this Muskoka winter wonderland.
Ski and Snowboard lessons for the whole family
Rentals and repairs
Night skiing
Terrain Park

Get your thrills on the hills!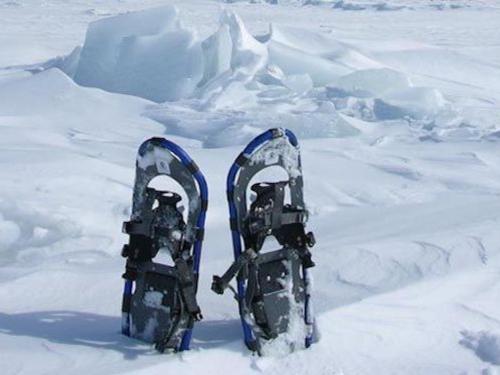 Hidden Valley Resort has several Winter activities to choose from!
Hidden Valley Resort offers great winter fun for everyone nearby.
-Cross-Country Skiing
-Skating (on site weather permitting, bring your own skates)
-Snowshoeing
-Tobogganing (on site weather permitting)
-Snowmobiling Trails
Book your winter holiday today at Hidden Valley Resort.
Lake-Beautiful Sand Beach...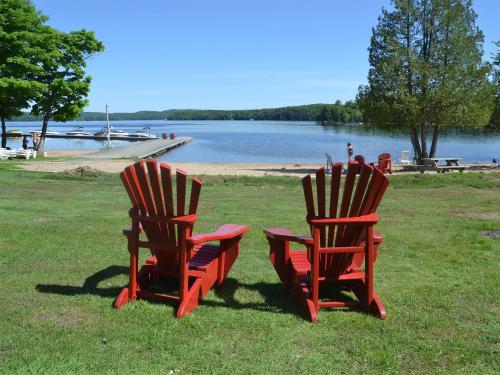 The beautiful sand beach softly sweeping into the calm, crystal waters of Lake Peninsula.
Enjoy a gorgeous beach waterfront, docks, boats, and Muskoka clean water to swim or play in. Take a complimentary canoe, kayak, or pedal boat (Available last week of June - Labour Day, weather permitting) or, grab your fishing gear and set out for a world-class fishing experience! Afterwards, hit the sand for some recreational volleyball and other beach activities.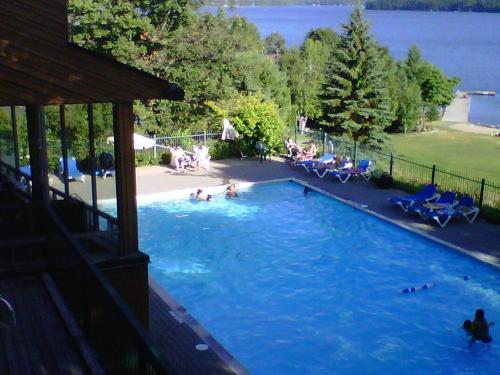 Those wanting to stay poolside for the day can still enjoy the stunning view of the lake from the comfort of our waterside outdoor pool and sundeck. For a more intimate and romantic setting, you can experience the magnificent view at sunrise from your guestroom overlooking the lake.
Golf
Hidden Valley Resort is surrounded by 36 holes of championship golf, spanning two challenging and scenic courses that will satisfy players of all skill levels.
Hidden Valley Resort delivers a world-class golf experience with local golf courses. Call us directly to ask about current or upcoming golf packages.
Recreational Activities
The time you spend at Hidden Valley Resort can be as solitary or social and as active or relaxed as you prefer. The possibilities are as grand as you can imagine with a variety of activities to experience solo or together as a family! Hidden Valley Resort is a true four-season Muskoka resort with an ideal mix of activities and indoor/outdoor recreational facilities that offer a fun-filled, action-packed vacation.
During the spring and summer months Hidden Valley Resort offers the following activities:
World Class Golf Courses within 5-45 minutes by car
Outdoor lit Tennis and Basketball Courts
Indoor/Outdoor Pool (weather permitting)
Volleyball
Back Country Tours - On-site Jet Ski & Snowmobile Rentals and ATV Rentals/Tour only minutes away
Hiking
Horseback Riding Nearby
World Class Fishing (Guided charters available)
Mountain Bikes Nearby
Water sports including canoes, kayaks, and pedal boats. (Available June 28 - Labour Day, weather permitting)
Beautiful sand Beach
Algonquin Park
Hidden Valley Resort does have a Resort Fee that will be charged on a nightly basis to your room bill. This is a charge of $12.50 per night plus tax. The following is a list of most of the services and activities that this particular fee allows you to have access too.
Year Round
Parking
Wifi
Indoor Pool
Sauna
Pool Towel service
Board Games
Games Room
Resort Movie Room(based on occupancy)
Exercise room

Summer (May - September)
Waterfront/Beach
Beach Lounge chairs (first come first serve)
Beach Towel Service
Outdoor pool
Canoes (opens daily starting June 28th - Labour Day)
Kayaks (opens daily starting June 28th - Labour Day)
Paddle Boats (opens daily starting June 28th - Labour Day)
Paddle board (opens daily starting June 28th - Labour Day)
Life Jackets
Tennis
Basketball
Soccer
Badminton
Volleyball
Horseshoes

Winter (Mid December - late March based on availability)
Snowmobile lockup
Snowshoes
Tobogganing (weather permitting)
Outdoor ice rink (weather permitting, bring your own skates)
Ping Pong
Movie Theatre Room (based on occupancy)