Video Credit "www.danielletaylor.ca"
Your dream Muskoka Wedding begins by The lake at Hidden Valley Resort.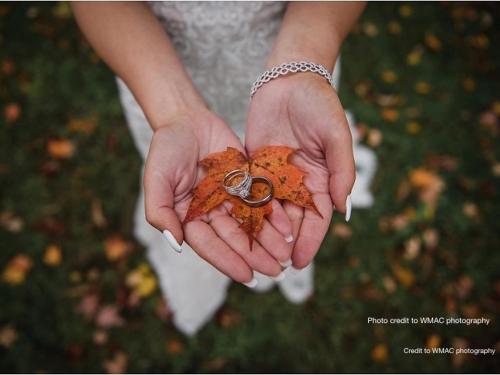 You've finally found your perfect partner; and we have your perfect venue.
At Hidden Valley Resort we don't just offer a setting to hold your ceremony or reception; we deliver an entire wedding experience. Our trained and dedicated wedding planner strives to create a day that is unlike any other. From accommodations to fine dining and first-class guest amenities, we ensure every aspect of your wedding, from start to finish, is a reflection of you.
Wedding Reception Facilities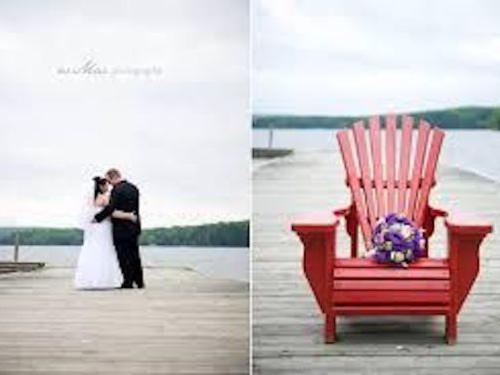 If you are planning a small intimate gathering or a grand event, Hidden Valley Resort has a waterfront ceremony space perfect to capture that Muskoka feel. If you are looking to keep your ceremony indoors we have a beautiful space just for you.
Hidden Valley Resort has a variety of reception and dining services to cater to small and large gatherings—formal, informal and casual. Our Executive Chef and the culinary team work with each wedding planner and/or family to create a delicious menu suited to each special occasion. Formal receptions take place in one of our banquet rooms while cocktail receptions are very pleasant on our outdoor deck with a stunning view of the Peninsula Lake. And, the forested grounds and beautiful lakeshore and gardens offer the perfect backdrop for wedding photography.
Creating unforgettable memories is our specialty. Hidden Valley Resort combines industry experience with exceptional attention to detail to turn your dream wedding into a reality.
We offer you and your new partner a complimentary accommodations on the evening of your wedding (minimum person reception required). In addition to our in-house services, we're also acquainted with many local wedding professionals, from florists to photographers,who can help complete your wedding celebration.
Come see what makes Hidden Valley Resort the perfect wedding destination. Call the Hidden Valley Resort conference and meeting planner today at 705-789-2301 or contact us by email at sales@hiddenvalleyresort.ca or jyoung@hiddenvalleyresort.ca to discuss your needs, or submit your event details online and our team will review your requests and contact you.
Thank you to all our Newly Weds for sharing your day with us!
Joshua and I got married this past June. Our wedding weekend started off with a private bonfire by the beach on the Friday night, it was amazing! We had our ceremony by the lake, our dinner in the Ballroom and our dance in the Muskoka Room! We loved that Hidden Valley only has one wedding per day, not 2 or 3. Because of this, we were so happy to be able to take advantage of using the full resort for our wedding day/weekend!

When we started looking for venues, we knew that we wanted a place by a lake, cozy Muskoka vibe and a place that would allow for our ceremony, reception and accommodations be held in one place. We fell in love with Hidden Valley since our first visit in May 2017! It was everything we were looking for and more! Jo-Anne was so welcoming and helpful as we started our wedding planning. She was kind and patient with all our questions and changes. I don't know what we would have done without the help of Melissa and her organization! She made our planning so much easier and less stressful! She was so helpful with our ideas and and decisions. Two months before our wedding, my husband's mother passed away suddenly. Melissa was very supportive and comforting as we paused in our wedding planning for a bit and very accommodating with last minute changes and additions that Joshua and I truly wanted to have for our wedding. Our wedding day went so smoothly and stress free with Lynn as our day coordinator! We were right on time with our ceremony and Lynn truly put my nerves at ease!

Our wedding day/weekend was absolutely perfect! There are no words to truly describe how amazing the staff at Hidden Valley are! They went above and beyond to make our wedding so special!! A special thank you to Peggy and Scott S., Sean and Kim, thank you for being so truly amazing! Cannot wait to visit again!!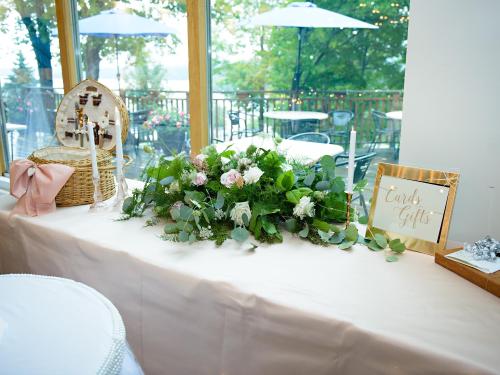 David and I can't say enough to express what an awesome experience our wedding weekend was at Hidden Valley Resort! The resort team made sure every detail was perfect and kept us calm and taken care of during our big day: from the Friday night beach volleyball, bbq, and bonfire, to the late night poutine buffet, we couldn't have asked for a better time. They took care of us and all of our guests, making sure we all had the time of our lives. We had so much positive feedback from our guests and almost everyone went out of their way to tell us it was the best wedding they had ever been to.
Jean & David
Jo-Anne